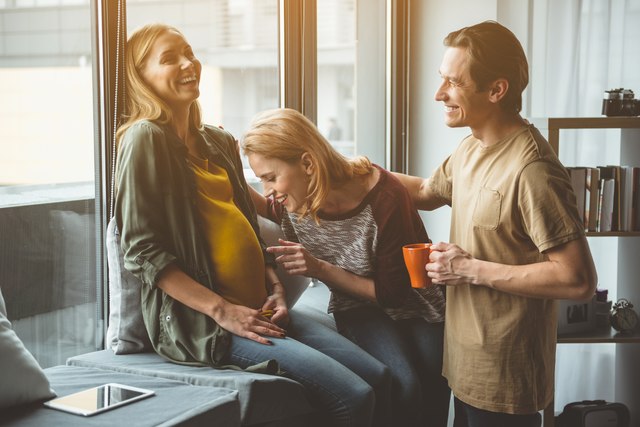 07 Feb

Meeting Your Surrogate for the First Time

Attending the first match meeting is like going on a blind date. You have exchanged profiles and pictures with one another, but meeting in person is another thing entirely. Many parents and surrogate mothers come to us prior to their meeting, asking for advice. Below is a list of tips to help you shake off the nerves and revel in the joy of meeting one another. 
Relax
Meeting one another shouldn't be stressful, because nothing gets decided during the meeting. This is only a chance for you to get to know one another! You will have time after the meeting to think things over and decide if you are ready to move forward–in the meantime, just enjoy each others' company and see if it's a personality match! 
Be Prepared
A little homework ahead of time will smooth the process. Review each others' profiles to learn the basics of who the other person is, how they have prepared, and what their goals are for their process.
Prepare an introduction covering some topics that are not mentioned in your profile. Write down any questions or major points of speech you'd like to cover during the meeting to ensure you're prepared to speak with one another.
Trust the Process
Some parents and surrogate mothers feel as though they need to come to the first meeting with a list of requirements. While this is understandable, talking about details such as medical history or finances may strain your future relationship. Bring those concerns to us! We are happy to work through these logistical concerns to allow you the space to purely enjoy one another. 
Limit your conversation to family life, hobbies, and what brought you to this journey. The major purpose of this meeting is to determine personality match, not to make sure that financial terms are met.
Trust Your Agent
At New Fertility, we do our best to monitor all the details so that you don't have to! Your case manager and support team will be here to provide professional suggestions and make miracles happen. 
Take full advantage of the first meeting and all communication opportunities afterward, and do not be afraid to ask questions. If you're considering starting the journey, but want to make sure your needs are going to be satisfied, contact us today!